Uvalde, Texas has long been known for Sierra Industries' innovative aircraft performance modifications. SkyWay-MRO builds on that experience to offer capable and cost-effective upgrades for a variety of Cessna aircraft.
Citation (Sierra) Modifications
Sierra-modified Citation owners can count on experienced support from the same innovative team who developed the Eagle II, Stallion, Super II and Super SII modifications.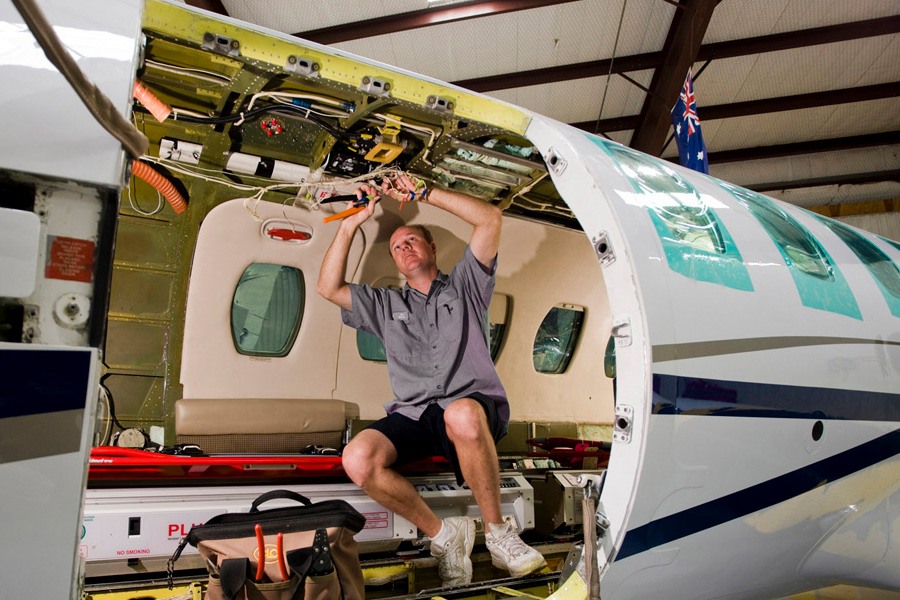 Installing custom air ambulance modifications in a Cessna Citation II